MOISTUREFIX Fortifying Cream 50ml
Your skincare prescription for daily hydration and moisturisation.
MOISTUREFIX fortifying cream is a potent boost of strengthening ingredients designed to enhance the healthy appearance of Lipid Dry skin types.
Active ingredients:
Teprenone: fights skin ageing by inhibiting dehydration reduces the appearance of lines and wrinkles, reduces signs of age spots.  Ensuring youthful cells and enhance their lifespan.  It protects, brightens and moisturises.
Vitamin C and R Alpha Lipoic Acid: protective and anti-oxidant properties
Shea Butter: to moisturise, nourish and soothe
Hyaluronic Acid: to hydrate and plump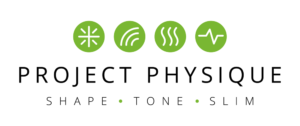 Copyright © Project Physique Ltd.