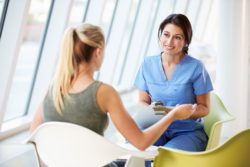 FREE 10 mins No obligation consult
This appointment is coming in to see our friendly team with any questions you may have and have a look around. It includes a quick body analysis (no measurements) to give you an idea of your body structure such as muscle mass, fluid, body fat and bone density.
INITIAL CONSULTATION
(Includes First treatments on Electrostimulation and Infrared and Pressotherapy)
The initial consultation is a health and wellness assessment to assess what your health is like currently and what you would like to improve. Then the custom-made assessment programme generated by the Shape Up® Station includes the physiological and anatomical shape of the person and works out the programme best suited for each person to get the best results.
It electronically performs all measurements - height and circumferences of shoulder, chest, waist, tummy, hips and thigh. Then it uses bioelectrical impedance analysis to calculate the percentage of body fat, fat-free mass, hydration level, and other body composition values. After 6 treatments, all measurements are done again with the precision of previous areas measured to eliminate mistakes in measurements. It then stores the data on your own data card for subsequent visits.
At Project Physique,  we uphold modesty, you will remain in your underwear and we will provide a robe.  While you receive treatment, we will ensure the areas that are not being treated will be covered in warm towels as needed.  Your comfort is our priority.